18 Jan 2018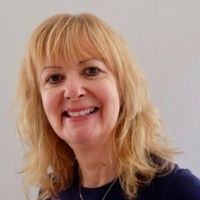 The Quarto Group (LSE: QRT), the leading global illustrated book publishing group, is pleased to announce the appointment of Nanette Gibb as Group Director of People. Nanette joined Quarto in early January.
Reporting directly to CEO Marcus Leaver, and a member of the Senior Leadership Team, Nanette Gibb will be responsible for Quarto's talented and creative workforce. Her role will encompass human resources strategy and policy, including talent management and acquisition, organizational design and employee benefits, across the Group.
Nanette Gibb brings over 25 years' experience in Human Resources, developed over her tenure as Human Resources Director for Hearst Magazines UK for 11 years and for CBRE UK for 6 years, among other roles. Since 2013, she has been running her own consultancy in HR and coaching, providing counsel and direction to businesses and private clients alike.
Nanette Gibb's appointment follows the relocation of Sally Dwyer to Australia. Sally and Nanette will work together during a period of transition.
Nanette Gibb commented: "I am delighted and proud to be part of Quarto's next exciting chapter and look forward to partnering the Leadership Team and everyone across the organisation, as we strengthen and grow the business through publishing inspirational books and employing exceptional people."
Marcus Leaver, Chief Executive, added: "We are delighted to welcome Nanette to Quarto. She will undoubtedly add a lot of value to our business and we all look forward to working with her. It is with sadness that we have seen Sally Dwyer leave the business; we thank for her valuable contribution to Quarto over the past three years and wish her the best of luck in her personal and professional endeavours as she relocates to Australia."